Other Meetings/Courses
October 11, 2019
ISPOR Summit 2019 : Building Trust in Real-World Evidence: The Role of Study Registration
Baltimore Marriott Inner Harbor at Camden Yards
Baltimore, MD
This Summit will be a forum for discussion of the work of the Real-World Transparency Partnership, led by ISPOR, ISPE, Duke-Margolis, and the National Pharmaceutical Council, and involving a number of other organizations and stakeholders. It will focus on the key elements needed for the creation of a common registration site for these real-world studies that will be oriented for regular use by researchers and seen as a credible registry by decision makers. The work already completed in this effort will be presented and the future steps envisioned will be discussed with Summit attendees.
Click here for more information.
Professional Certificate in Pharmacoepidemilogy & Pharmacovigilance
Course dates: November 4-7, 2019 | February 17-21, 2020 | April 6-9, 2020
Also available through distance learning!
This course is a 30-week examined introductory training course that aims to equip students with a basic understanding of the concepts and practice of pharmacoepidemiology, pharmacovigilance and drug safety. By the end of the course, students will be able to:
Demonstrate an understanding of, and critically evaluate, issues surrounding the risks and benefits of drug use in humans
Gain an understanding of, and reflect upon, important pharmacoepidemiological concepts and methods
Assess and critically analyse the results of pharmacoepidemiological studies (other investigators'), including critical appraisal of the study question, study design, methods and conduct, statistical analyses and interpretation
Click here for further details and how to apply. Anyone with questions about the course content/suitability can contact Dr. Kevin Wing or Dr. Rohini Mathur at Kevin.Wing@lshtm.ac.uk or Rohini.Mathur@lshtm.ac.uk.
May 22-27, 2020
7th FIP Pharmaceutical Sciences World Congress (PSWC2020)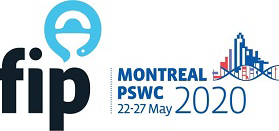 May 22-27, 2020
Montreal, Canada
Click here for more information.