Other Meetings/Courses
Professional Certificate in Pharmacoepidemilogy & Pharmacovigilance
Course dates:April 6-9, 2020
Also available through distance learning!
This course is a 30-week examined introductory training course that aims to equip students with a basic understanding of the concepts and practice of pharmacoepidemiology, pharmacovigilance and drug safety. By the end of the course, students will be able to:
Demonstrate an understanding of, and critically evaluate, issues surrounding the risks and benefits of drug use in humans
Gain an understanding of, and reflect upon, important pharmacoepidemiological concepts and methods
Assess and critically analyse the results of pharmacoepidemiological studies (other investigators'), including critical appraisal of the study question, study design, methods and conduct, statistical analyses and interpretation
Click here for further details and how to apply. Anyone with questions about the course content/suitability can contact Dr. Kevin Wing or Dr. Rohini Mathur at Kevin.Wing@lshtm.ac.uk or Rohini.Mathur@lshtm.ac.uk.
---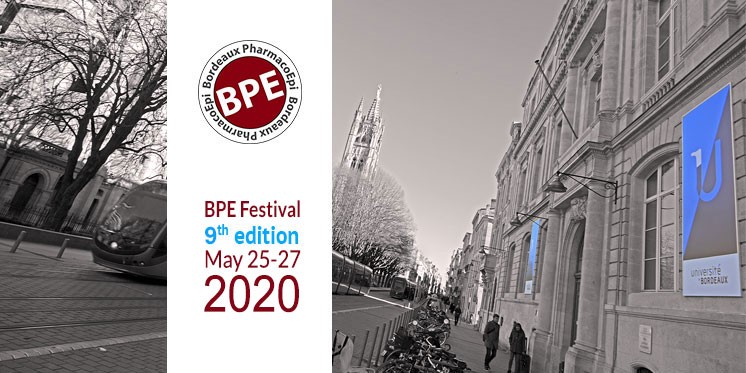 Bordeaux PharmacoEpi Festival, 9th edition
May 25-27, 2020
Bordeaux University, School of law Pey-Berland, Amphi Ellul
Bordeaux, France
View more information on the Bordeaux PharmacoeEpi Festival
---

7th FIP Pharmaceutical Sciences World Congress (PSWC2020)
May 22-27, 2020
Montreal, Canada
The international event on pharmaceutical sciences is a fantastic opportunity to network with leading experts from across the world, compare best practices, and learn about the latest trends in pharmaceutical sciences. Share the vision of smart therapeutics with exciting topics such as the potential of information-based technologies, challenges and opportunities in global health, new collaborative models for stimulating innovation, and workforce development with interdisciplinary skills.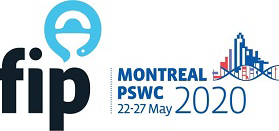 ---
2020 McGill Pharmacoepidemiology Summer Program
McGill University offer the three levels of pharmacoepidemiology courses, each given intensively over a 4-day period and taught by skilled pharmacoepidemiologists and talented instructors as well as two novel specialized courses, to complement the traditional offerings in pharmacoepidemiology (see below).
Click here for futher details and how to apply. Anyone with questions about the summer program can contact Samy Suissa or Marisa Mancini at samy.suissa@mcgill.ca or marisa.mancini@Ladydavis.ca