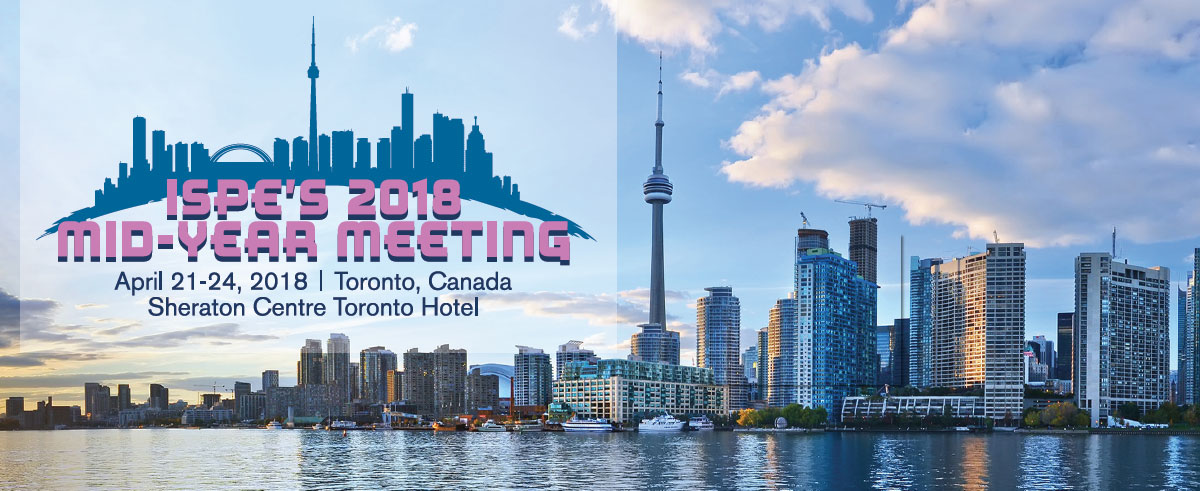 Travel Information
Electronic Travel Authorization: New entry requirements are now in effect - visa-exempt foreign nationals who fly to, or transit through a Canadian airport, need an Electronic Travel Authorization (eTA). Exceptions include U.S. citizens and travelers with a valid Canadian visa. Visit the website here (http://www.cic.gc.ca/english/visit/eta.asp) for more information.
From Airports to Sheraton Centre Hotel
Mid-Year Meeting Local Host Committee – recommendations to visit, to see & to eat!
Things to do in downtown Toronto
Hotel Accommodations
ISPE's Mid-Year Meeting will be held at the Sheraton Centre Toronto Hotel.
Accommodations:
ISPE has secured a special group rate of $279 CND (taxes and fees additional) at the Sheraton Centre Toronto Hotel. Make your reservations directly with the Sheraton's reservations department by phone at 1.888-627-7175 and reference "ISPE" or the group code 'ID16AB' or make your reservation online here.
Why Stay at an ISPE Hotel?
Quality: All hotels in our block have been inspected by ISPE Staff for quality and safety.
Community: Networking is easier and enjoyable because The ISPE hotels host a large number of meeting attendees.
Value: Hotel rates, like airfares, vary greatly. ISPE-negotiated group rates are the lowest rates available, given the number of rooms required to accommodate all conference participants. ISPE has taken great care to book competitive rates and amenities over the time period we are in Taipei. Still, less expensive hotel rooms will always be available. If you find a less expensive hotel rate, take care to compare it to ISPE's contracted hotels to insure that your expectations are met.
Hotel reservations should only be made directly with the hotels recommended on the ISPE website. The Hotels will not contact attendees to solicit reservations. ISPE has not contracted with any management company for reservations; if you are contacted by a third party offering to help you with room reservations, or offering you a lower room rate at any of the hotels listed, it is most likely fraudulent and we do not recommend responding. ISPE is not responsible for any damages associated with contracting with a third party reservation service, who may, or may not claim to be associated with ISPE.