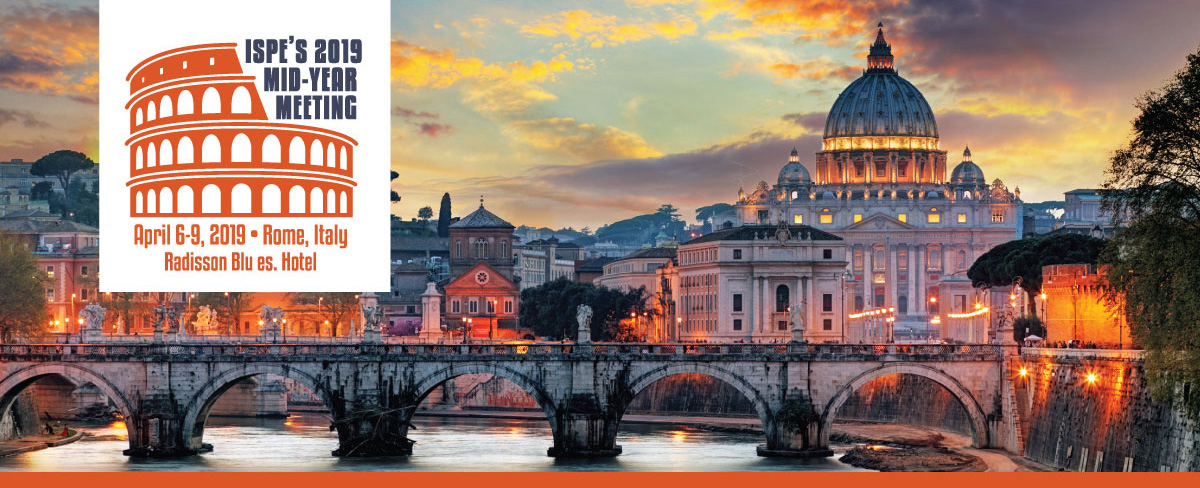 ISPE 2019 Mid-Year Meeting
2019 ISPE Mid-Year Meeting:
Call for Student Abstract Proposals Open!
Submission Deadline: Monday, November 16, 2018
ISPE is now accepting abstracts from students for oral/poster presentations in the area of pharmacoepidemiology and drug safety for our 2019 Mid-Year Meeting in Rome, Italy, held at the Radisson Blu Hotel, from April 6-9, 2019.
Current full-time students that are the lead author on the research study are invited to submit abstracts for presentation at this meeting. There will be 12 student oral presentations and 24 student poster presentations.
Guidelines for Abstract Submission
Suggested categories for abstract submission are:
Benefit-Risk Assessment, Communication, and Evaluation
Biologics/Biosimilars
Disease Epidemiology/Burden of Disease
Drug Effectiveness
Drug Utilization Research
Geriatric Pharmacoepidemiology
Health Economics / Outcomes Research
Informatics
Medical Devices
Methods in Pharmacoepidemiology
Molecular Epidemiology/Pharmacogenetics
Pediatric Pharmacoepidemiology
Pharmacovigilance
Pregnancy & Lacation
Safety End Points
Vaccines
All abstracts must be submitted electronically by using the on-line submission form by November 16, 2018. No late breakers will be accepted.
Important Dates:
Deadline for Abstract Submission: November 16, 2018
Notification of Acceptance: January 2019
2019 ISPE Mid-Year Meeting: April 6-9, 2019