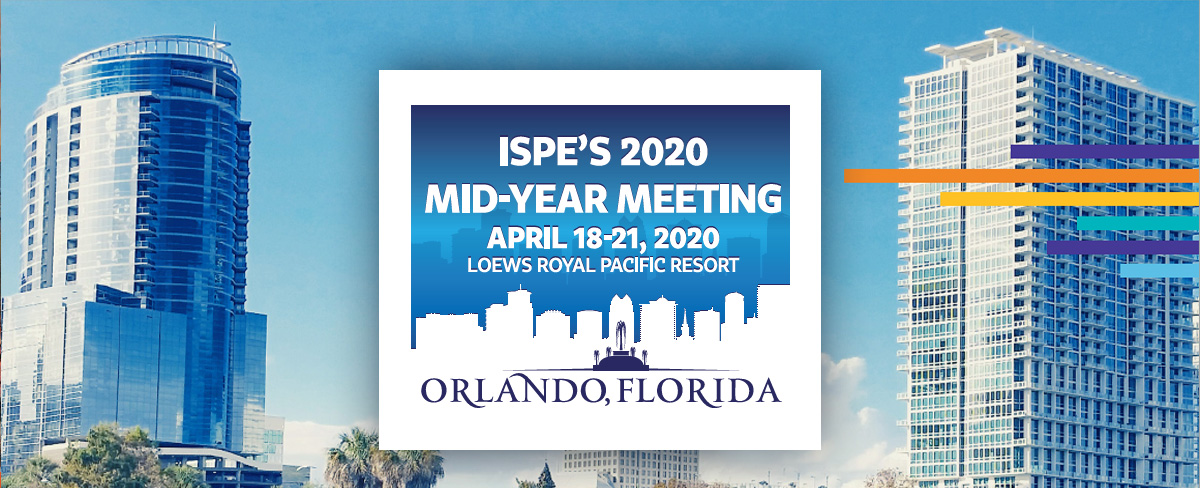 Travel Information
The ISPE 2020 Mid-Year Meeting will take place as planned on April 18-21, 2020. We are watching closely for new developments around the Novel Coronavirus (COVID19 or 2019-nCoV) situation in China to keep the ISPE community appraised of the latest updates. This page will keep you posted on new information, as well as our approach to keep our attendees healthy and safe.
Additionally, we are working with the Lowes Royal Pacific to ensure additional preventative measures will be available on-site including increased availability of hand sanitizing stations, increased cleaning and disinfection process across all high-volume touchpoints (catering areas, surfaces, handrails, restrooms, entrances/exits, touch-screens, etc.) along with the use of cleaning/sanitizing materials and products, and an awareness campaign via online and onsite information and signage.
We strongly urge exhibitors and attendees to implement appropriate guidelines and protocols as suggested by the WHO and other health authorities. ISPE will endeavor to provide a safe and healthy environment for all attendees.
My ISPE Conference
For Conference Registrants Only