Overview
Giving through volunteerism can be extremely rewarding and can help to develop skills and relationships that can be beneficial throughout your career. You will also be able to develop your professional network at a global level through the relationships you will foster during your time of service with ISPE. Further, you will develop through the increase in your pharmacoepidemiology knowledge base and through sharing it with others.
ISPE is organized in the following structures:
Committees – responsible for running the organization's programs, projects, and special initiatives, as well as overseeing the general operations of the organization.

Councils – sector-specific forums.

SIGs – specialty-issue networking.

RIGs – international geographic regional development.
To learn more, please visit the webpages dedicated to each linked on the left.
ISPE invites expressions of interest in committee service annually, in the period just prior to the annual ICPE. The deadline for applying for the 2021-22 administrative year is end-of-business Tuesday 10 August 2021. To indicate your interest in committee/subcommittee service, apply online here: https://survey.alchemer.com/s3/6418540/Call-for-Volunteers-2021
To help keep a complex process manageable, please only use this process to express your interest in ISPE service and do so by the deadline. If you are unable to apply by the deadline this year, please try again next year.
While committee and council appointments are issued only annually (in advance of ICPE), you are welcome to join a SIG or RIG at any time of the year.
If you are currently serving on a committee, you must complete the volunteer application to extend your term of service and remain on the committee. Failing to do so will indicate to ISPE your wish to retire from the committee.
Once the deadline passes, if an individual meets the policy requirement for joining a committee, council, SIG, or RIG for which they have applied, they will be enrolled to the respective ISPE Exchange community.
For committees with restricted joining criteria (e.g., the Nominating Committee), a list of interested volunteers will be relayed to the respective committee chairs for review and consideration. Some restricted committee require applicants to provide additional supporting information.
On behalf of the ISPE Board of Directors, we welcome your participation in the 2021-2022 committee appointments process.
Warm regards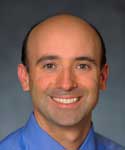 Vin Lo Re, FISPE
ISPE President-Elect